In my journey to develop a strong sustainable business I have run across of few resources that have proven to be quite helpful; SCORE, SBA, and SBDC. These resources are free, in most major cities, and have virtual components like training and mentorship. Below are brief descriptions of each and why you should look into them. 
SCORE: SCORE is supported by the Small Business Administration. It's also supported by volunteers with extensive small and large business ownership experience. SCORE offers a host of no to low cost workshops, free in person and virtual mentors, and an extensive library of information. Both organizations offer lots of small business help, but if you want that personal touch, SCORE maybe the way to go. I have found SCORE has more comprehensive templates and reading resources. They also have articles and success stories from read small businesses who have been where you are today. 
You may find us @webuyblackcom Visit https://t.co/4soOsCbzhX and support a thriving community and a veteran owned business. #webuyblack pic.twitter.com/nETuzN8oZA

— Butter Angels (@butterangelsllc) January 4, 2017

SBA (US Small Business Administration): The SBA is a government agency commissioned to assist small businesses in the United States. It has a less personal feel. You are not going to easily find a mentor directly from the SBA. You will still get the same high quality assistance. For example, SBA has wonderful tools like the Business Plan Builder, which takes you step by step on developing a basic plan. Not only can you build your business plan, but you can also have a professional from the SBA review your plan. The cool thing is if you can get your business plan approved by the SBA, which will take time and work but is so worth it, the Department of Veteran Affairs Vocational Rehabilitation Program is more apt to help you with business funding. (Before we continue, I want to make it clear that qualifying for small business help via the VA Voc Rehab program is not easy and will be time consuming. Having an SBA approved business plan is a must. Getting your business plan approved is half the battle and so worth it.) SBA has links, leads and services for all business owners, i.e. women business owners, veteran business owners, contracting, grants and lending, etc. I would definitely start with the SBA for government related small business info. SBA is full of sub-categories of business ownership. Just type what your looking for in the search engine and review the options. If you are not using the SBA as a source of research you are losing out. 

SBDC (Small Business Development Center): The SBDC is another small business entity supported by the SBA. Like SCORE, they assist small business owners and aspiring entrepreneurs develop their dreams of creating and maintaining a sustainable business. Like SCORE, there is one in each major city and some rural areas. Pretty much you can find them in any location where small business ownership is booming or showing future promise. In my experience I found the SBDC had more connections in the community. They seemed to have an actual real time pulse on what's going on in your neighborhood. In addition, they were more much more readily available then SCORE mentors and the SBA. A well developed SBDC has a representative embedded in each niche of business in your area. 
Thank goodness there is no rule that states you can only utilize one resource at a time. With that being said, I highly suggest you utilize all of them and simultaneously. Each can address your small business needs from a different angle. Each will help you in a different way. The best part is if you choose to work with only one now, you can always switch gears and use another later. Bottom line you need all the help you can get. Why not utilize the free resources your tax dollars and service have paid for.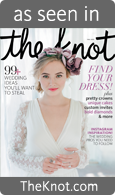 I will release more articles on small business as I discover them. If you have resources you want to share, please type them in the comments.